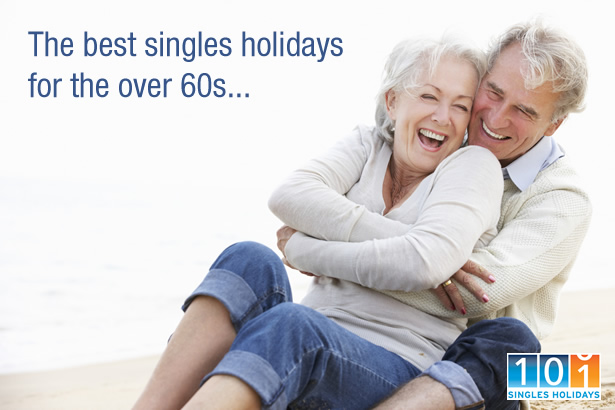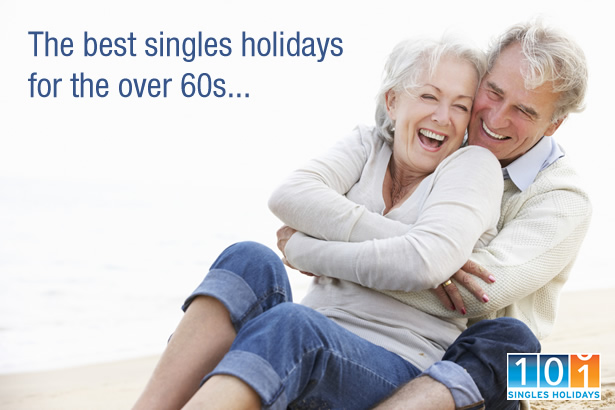 Who says there's an age limit on exploring the world? With the average age of a solo traveller at 54 and expected to keep rising, it's proof that plenty of over-60s are already discovering there's more choice than ever when it comes to singles holidays.
So whether you're new to travelling alone or are looking for a more adventurous solo trip, take some inspiration from these great singles holidays for over 60s.
Cruising for over-60s
Cruises have always been popular with 60+ travellers – and they're ideal for solo travellers as well, especially as cruise companies cut the traditional single supplements and work hard to make their ships more welcoming to those voyaging alone.
Norwegian Cruise Lines was one of the first to introduce single 'studio' cabins, with a separate lounge area for singles on Norwegian Epic.
Meanwhile Fred Olsen Cruises has special options for solos, including dinner and dance hosts plus companions for shore excursions, and is particularly popular with older solo travellers.
If you want to guarantee all the guests on board will be over 50 at least, Saga Travel has two cruise ships with single cabins, a singles meet-up on each port day if you want to explore in company, as well as a singles drinks party and lunch during the voyage.
Or try a more intimate cruise to ensure you get to know your fellow passengers. The Majestic Line sails around western Scotland's beautiful islands, with a maximum of 10 guests on board including two cabins for single occupancy, while the luxury barge holidays from European Waterways have no more than 20 passengers, and no single supplement on selected dates as you explore the countryside of France, Germany, Italy and further afield.
Group trips for solo travellers
Joining an escorted group tour is one of the most popular ways to explore, especially if you're new to travelling solo or want to head further off the beaten track. Within the small groups, you'll normally find between a third and half travelling alone, including options to share a room or pay a small supplement for your own space.
Although many are open to all ages, some companies are especially popular with older solo travellers, while some target over 50s in particular.
Cox & Kings has tours exclusively for solo travellers, with most aged over 50, venturing from the iconic sights of India and Asia to the natural glories of Costa Rica along with Russia's two famous cities.
Or for more adventure, the tours from Central and South America specialist Journey Latin Americ a are popular with 35 to 65-year-olds, almost half travelling solo. Take your pick of itineraries visiting Peru and Bolivia as well as less-discovered Central America.
Further north, the escorted coach tours from American Sky cover the many highlights of the USA while Great Rail Journeys has a mix of destinations, with no solo supplements on selected dates, and are ideal for older solo travellers.
Learning holidays
If you're looking for more than just a tan from your singles holiday, you can brush up your skills or knowledge on a surprising array of learning holidays.
GoLearnTo has holidays for solo travellers with no single supplement and guests who are into their 70s – learn anything from photography to cookery to jewellery and perfume making to Pilates, as well as language courses.
Or choose a trip which lets you explore your passion, guaranteeing some like-minded fellow travellers. Peter Sommer Travels is ideal for those fascinated by ancient culture and history, with expert guides leading the archaeological tours of the Mediterranean, including small cruise holidays and land-only itineraries. Guests are mostly aged between 40 and 70, although one traveller celebrated his 83rd birthday during a trip.
If you prefer to stay closer to home, Martin Randall Travel offers tours themed by art, literature and gardens, among other topics. Classical music lovers, meanwhile, will love the tours visiting music festivals across Europe from Kirker Holidays.
And with themed courses from Pilates to poetry as well as personal development, Cortijo Romero in Andalucia, Spain is popular with both over-50s and solo travellers for the week-long retreats in its converted farmhouse.
House party holidays
Sometimes only the beach will do – and there are plenty of companies providing sun, sea and solo-friendly relaxation.
Singles specialists Friendship Travel, Solos Holidays and Travel One all offer house party-style holidays, a sociable way to enjoy the sun. With trips around the Mediterranean, some take over the entire hotel, others have trip hosts to make sure everyone feels included.
The Club Solos Holidays from Solos Holidays also have breaks for different age ranges, including a 45+ option, while Travel One is particularly popular with travellers in their 40s, 50s and 60s.
Alternatively, the Mistral Hotel in Crete is exclusively for singles, with guests ranging from their 20s to their 70s and a series of local activities and excursions if you can be tempted away from the two pools and the nearby beach.
Mercury Holidays has a string of hotels with no single supplements too, from the palm fringed beaches of Sri Lanka, Bali and Mauritius to Malta and the Algarve.
And when the solo travel bug has bitten, and a week's just not enough? Saga Holidays' long-stay deals include hotels in the Canary Islands and Caribbean with no single supplement and discounts such as four weeks for the price of three.
By Cathy Winston, 101 Singles Holidays
Visit 101 Singles Holidays for more solo travel inspiration.